Let's face it, I'm a contemporary, category, women's fiction and romance/suspense reader. However, this movie has something for all, It is a romance, family saga and a drama and action you can't believe. It's R rated for a reason. There were some "bedroom" hard to watch but due to the storyline, necessary. A few scenes and the subject matter I had to "brace" myself but it all fit together like a puzzle.
Excellent movie. Went out to dinner tonight with friends and then to a movie. Very mild New Years this year. Now just waiting for the fireworks from the Space Needle. Happy New Year everyone!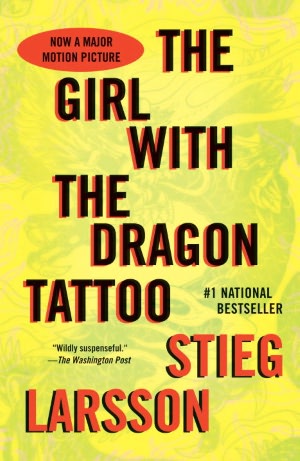 Overview
A sensation across Europe—millions of copies sold
A spellbinding amalgam of murder mystery, family saga, love story, and financial intrigue.
It's about the disappearance forty years ago of Harriet Vanger, a young scion of one of the wealthiest families in Sweden . . . and about her octogenarian uncle, determined to know the truth about what he believes was her murder.
It's about Mikael Blomkvist, a crusading journalist recently at the wrong end of a libel case, hired to get to the bottom of Harriet's disappearance . . . and about Lisbeth Salander, a twenty-four-year-old pierced and tattooed genius hacker possessed of the hard-earned wisdom of someone twice her age—and a terrifying capacity for ruthlessness to go with it—who assists Blomkvist with the investigation. This unlikely team discovers a vein of nearly unfathomable iniquity running through the Vanger family, astonishing corruption in the highest echelons of Swedish industrialism—and an unexpected connection between themselves.
It's a contagiously exciting, stunningly intelligent novel about society at its most hidden, and about the intimate lives of a brilliantly realized cast of characters, all of them forced to face the darker aspects of their world and of their own lives.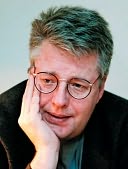 Meet the Author from Barnes and Noble:
Stieg Larsson
Stieg Larsson, who lived in Sweden, was the editor-in-chief of the magazine Expo and a leading expert on antidemocratic right-wing extremist and Nazi organizations. He died in 2004, shortly after delivering the manuscripts for his Millennium novels, a trilogy of thrillers that became international bestsellers.
Biography
Born in Västerbotten in northern Sweden in 1954, Stieg Larsson had a professional career that bears a striking resemblance to that of the protagonist of his Millennium thrillers, Mikael Blomkvist. Beginning as a graphic designer for the news agency Tidningarnas Telegrambyrå (TT), Larsson went on to become the chief editor of Expo, the magazine published by the Expo Foundation, an organization he helped establish in 1995 to combat racism and the Swedish right-wing extremist movement.

Inspired by an old joke shared with a colleague at TT, Larsson admitted he started writing the Millennium novels -- The Girl With The Dragon Tattoo, The Girl Who Played With Fire, and Castles in the Sky (working English title) -- just for fun. Describing them as "pension insurance," Larsson said he enjoyed the process of fiction writing so much that he didn't make contact with a publisher until he had completed the first two and had a third under way. Though Larsson died of a heart attack in 2004 and never saw any of his books in print, all three were subsequently published in Scandinavia and continental Europe to great acclaim. He left behind the unfinished manuscript for a fourth book in the series.