About Sarah Morgan, a
Q&A
I adore this authors writing style and this series The Blue Bloods (UK), The Nororious Wolfes has been a real joy to read. This is The first book in the series. The entire family was tortured by their father, they were scattered all over the world. A fabulous series.
A Night of Scandal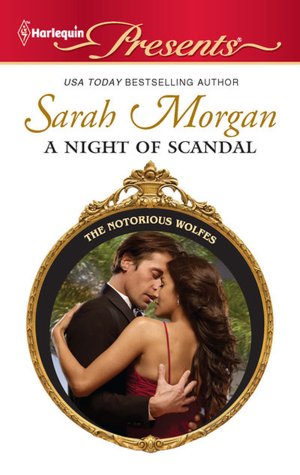 Blurb:
Nathaniel…Icon. Celebrity. Heartthrob.
But underneath his movie-star good looks, heâ € ™ s battling with the demons of his past. No one knows the real Nathaniel, they only see the pinup, the illusion he pretends to be.
Then one night he is forced to rely on Katie Field, an ordinary young woman from a very different world. She may be starstruck but she isnâ € ™ t blinded by the bright lights of fame. Can Nathaniel trust her enough to reveal the real man behind the mask?
Let the seduction begin!
.
Thanks for your continued support and for visiting this blog. Tell me about your holidays and/or New Years. Please follow this blog if you don't already. And don't forget to leave your email address. Contet will end January 31st.